How to create a firewall on a folder in cPanel control panel?
Create a firewall in cPanel
Create a firewall on a folder in cPanel is one of the most important features of cPanel that allows you to secure any folder in your site with a username and password, and no one can view the contents of this folder by entering the username and password that were previously set by you and we will explain How to create a firewall on a folder in cPanel control panel.
The process of encrypting a folder on your site may be with a password for the purpose of security or for the purpose of privacy in this folder and to protect a folder through cPanel, you must follow the following steps:-
1- Log in to the cPanel control panel, then go to the "Files" area and click on the "Directory Privacy" icon as shown below:

You will be taken to a page containing all the files on the site. Now, click on the public_html file.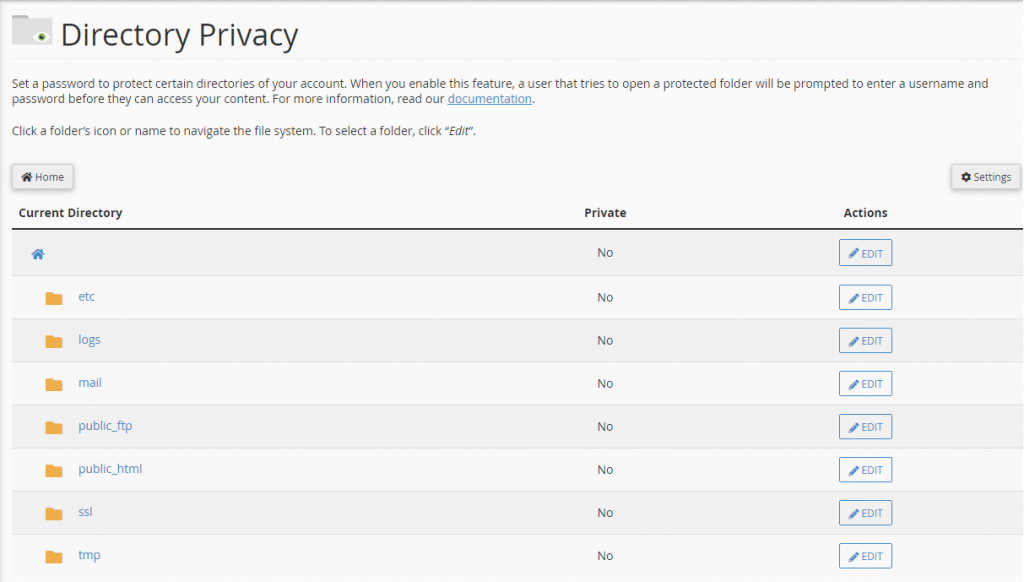 2- Select the folder you want to protect, for example iraq-serv folder and then click on EDIT.

3- You will now enter the firewall settings page for this file. Now activate the option on Password protect this directory, then click on the Save button, and click on the word Go Back, now the firewall is activated for this folder.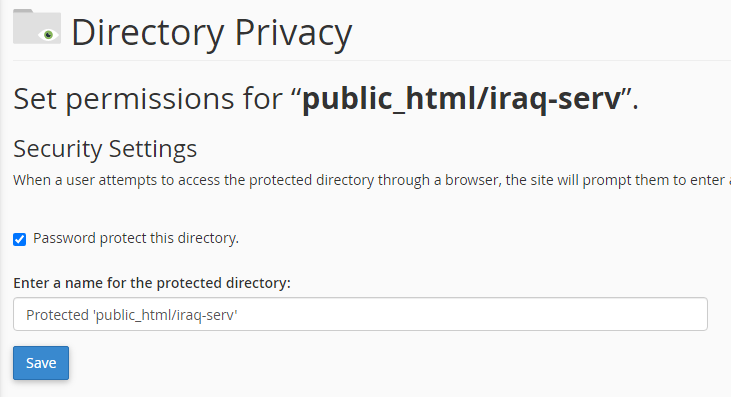 4- After clicking on the word Go Back, we will create a username and password to protect the folder as in the following picture:-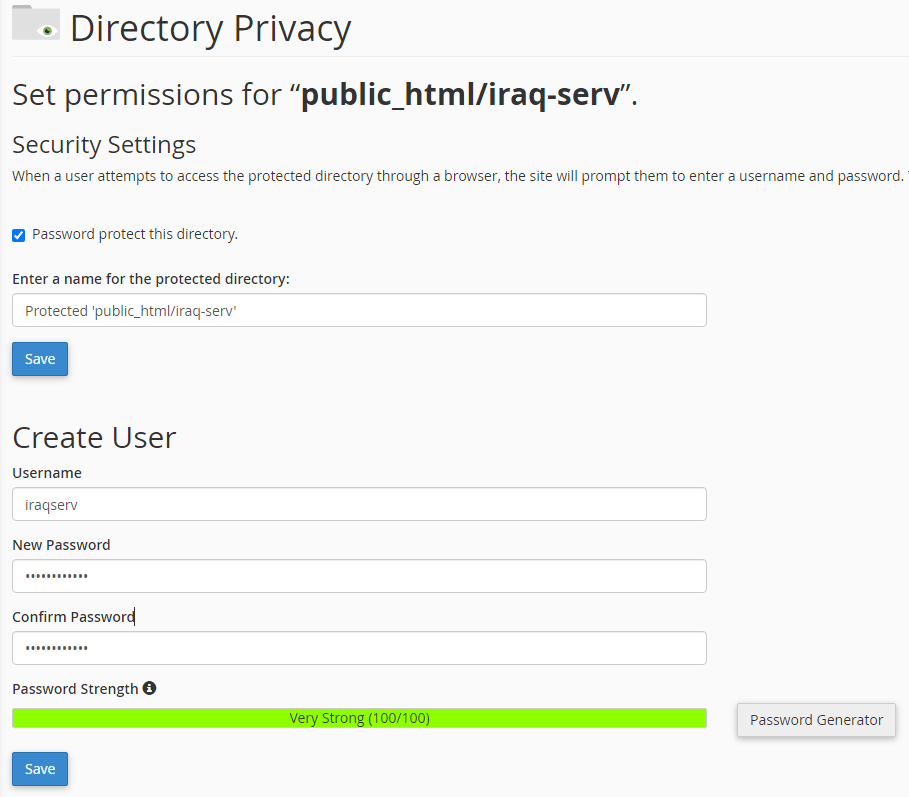 In the Username field, create your own username
In the New Password field, type the password. If you want to generate a strong password, click on Password Generator
In the Confirm Password field, retype the password as it is in the New Password field
Then press Save.
Now a success message will appear to you, press Go Back to return, and thus a firewall has been created for the folder.

And you can delete the user name and password on the folder when you press Delete User, as in the following picture:-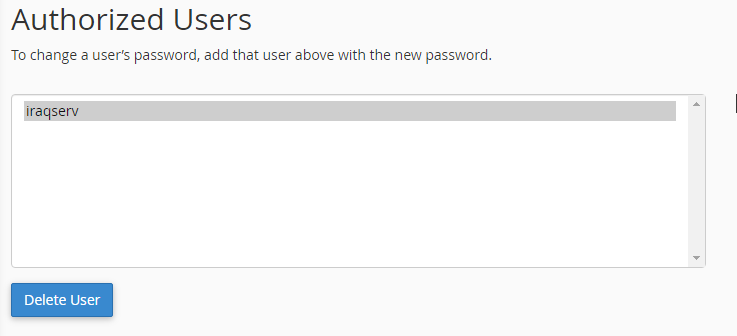 This way we are done setting up a firewall on the folder in the cPanel control panel.
Are you looking for a hosting company that supports cPanel?
Check out our cPanel web hosting page, which has details and pricing with exclusive discounts and offers.
For more inquiries
07718778778
07818778778
(WhatsApp Viber available)
Or email us
hello@iraq-serv.iq
info@iraq-serv.com
sales@iraq-serv.com
What should I do when I need help?
If you need help, just open a new ticket and the Iraq Serv support team will contact you.