How to adding Park Domain in cPanel?
How to adding Park Domain in cPanel
How to add adding Park Domain in cPanel? What is meant here by the additional domain (Aliases) is to display the content of your main site through the additional domain, for example, the main domain is iraq-serv.iq and the additional domain is iraq-serv.com. When you request the additional domain, it will display the same content in the original site, which is iraq-serv.iq.
Note: Before adding a domain, you first need to update the DNS name server of your domain that you want to add to the primary domain name server.
For example:-
ns1.iraq-serv.net
ns2.iraq-serv.net
1- Log in to your cPanel account.
2- In the "DOMAINS" section, click on "Aliases".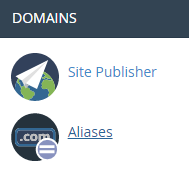 3- Under "Create a New Alias", you must enter the name of the domain you want to host in the text field.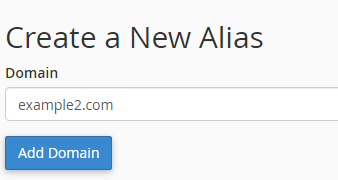 4- Click on the "Add Domain" button.
You should see a success message indicating that your domain was successfully hosted.

Are you looking for a hosting company that supports cPanel?
Check out our cPanel web hosting page, which has details and pricing with exclusive discounts and offers.
For more inquiries
07718778778
07818778778
(WhatsApp Viber available)
Or email us
hello@iraq-serv.iq
info@iraq-serv.com
sales@iraq-serv.com
What should I do when I need help?
If you need help, just open a new ticket and the Iraq Serv support team will contact you.