How to change DNS on Godaddy?
How to change DNS on Godaddy
How to change DNS on Godaddy, after purchasing one of our hosting plans and if you have a domain hosted on Godaddy, you will be provided with our server name data, and you need to update our NameServer, and in this article we will explain how to change DNS on Godaddy.
1- Open Godaddy.com and click on "Sign In". A login form will appear.
2- Enter the username and password for your Godaddy account and then click on the "Sign In" button.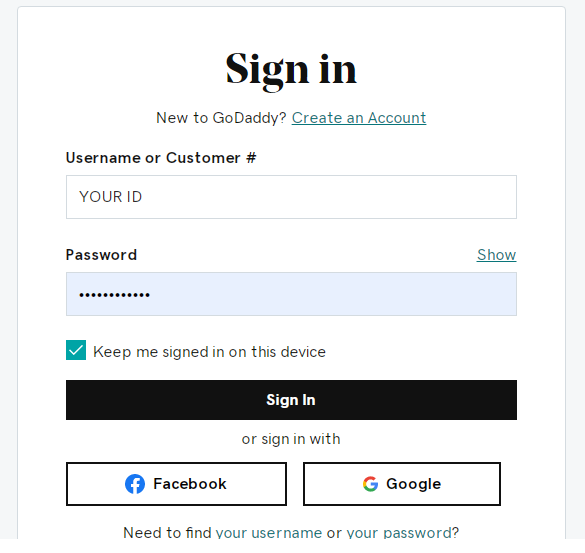 3- After logging in successfully, click on Domain Manager, then click on Domains.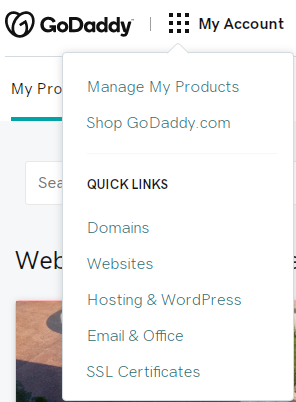 4- Select your domain name on the Domains page, then click on your domain to access the Domain Settings page.
5- Scroll down to Additional Settings and then click on Manage DNS.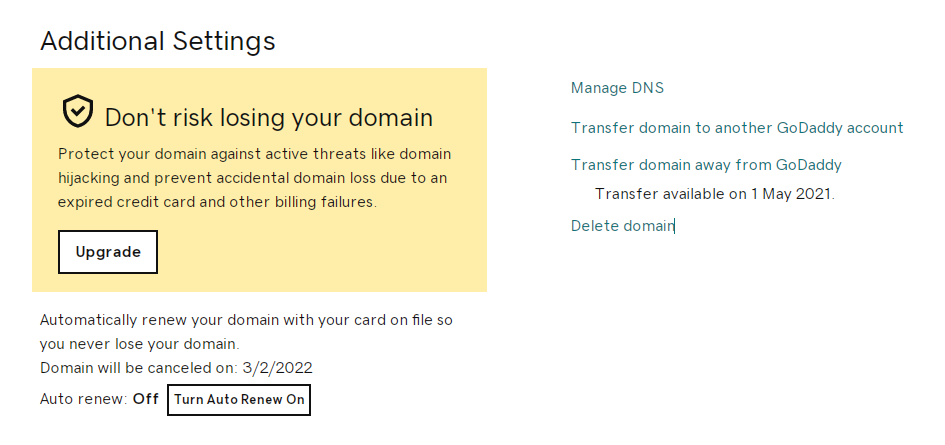 6- In the Nameservers section, click on Change.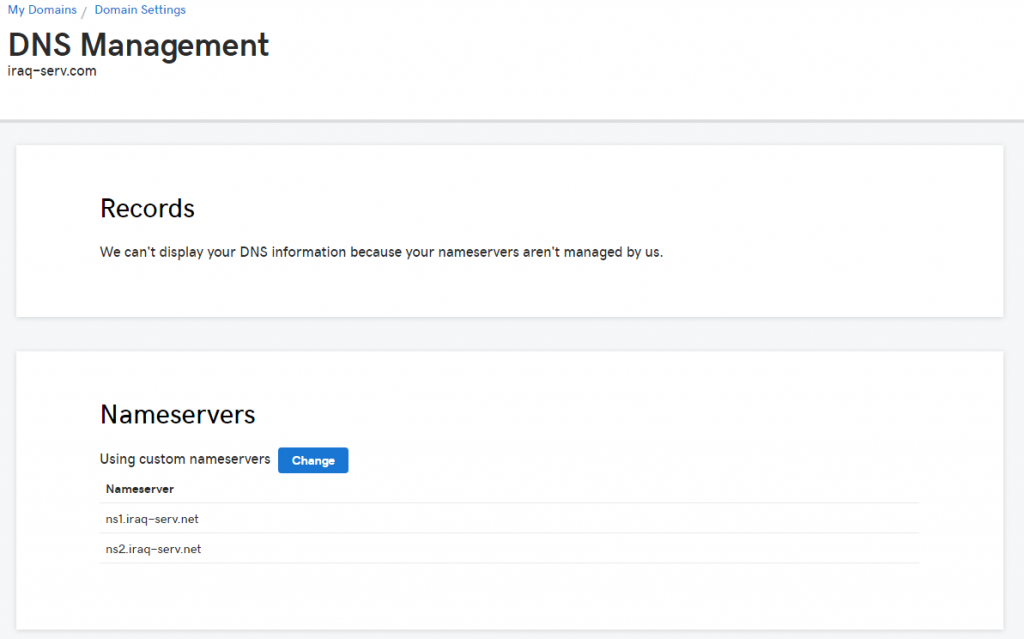 7- Enter the name servers of the private DNS servers hosted in Iraq Serv.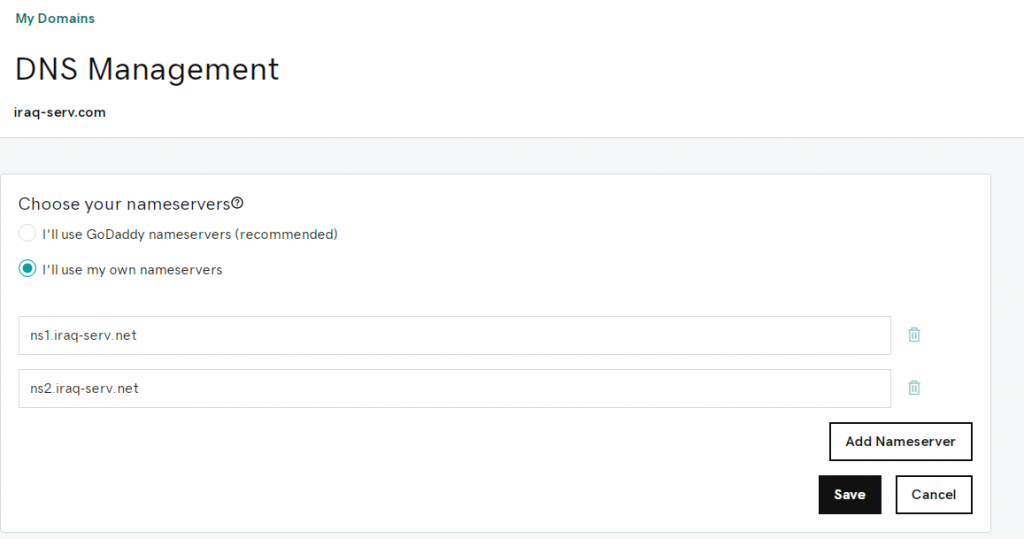 Then press Save.
Note: DNS update may take anywhere from 12 to 24 hours.
For more inquiries
07718778778
07818778778
(WhatsApp Viber available)
Or email us